TG omni 1
DIN VDE 0701-0702 / ÖVE E 8701 / DIN VDE 0544-4 / IEC/EN 60974-4 / IEC/EN 62353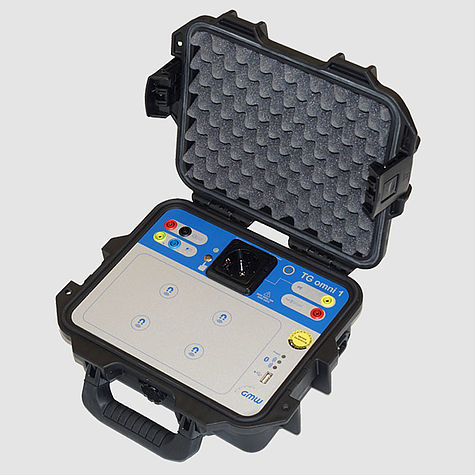 In order to correct the phasing of the passive Rogowski coil by 90°, an integrator circuit is necessary. At the same time it is desirable to maintain a standard signal, in order to ensure compatibility with the usual measurement devices. The three-phase ROI-3 integrator is ideally suited to an output of 1 A. Three Rogowski coils can be connected simultaneously. A 24 V DC source is required as the voltage supply. Installation on a 35 mm-DIN-rail is intended.
Benefits of the ROI-3
Compact casing for the connection of three FASK. The ROI-3 does not measure direct currents when used with the FASK; however, in contrast to a conventional current transformer it can perform exact measurements of the alternating current component, even if a large superimposed direct current component is present, because there is no iron core to cause saturation. This function is particularly important for the measurement of ripple currents, e.g. in battery charging systems. The ROI-3 integrator has relatively good frequency behaviour.